Cyclone Screen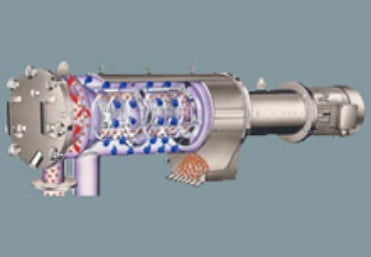 Improvement in precision of filtration, energy-saving, and better efficiency are demanded for strainers and filters.
Cyclone Screen is separator type and it spins at high speed, 600 ~ 700RPM. Cyclone Screen solves the problems of conventional centrifuges.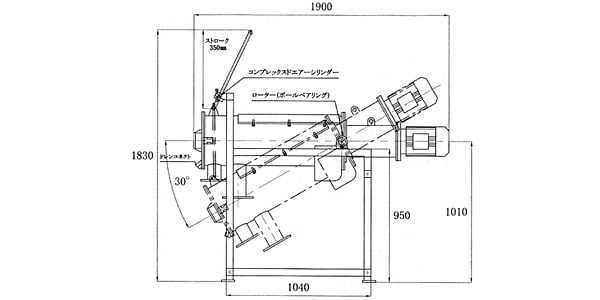 FEATURES
Blade paddles inside a cylindrical screen rotate rapidly and agitate fluid, and then make the fluid go through the filter.
Tremendous filtration effect
Great scraping effect by short-time operation
Great capacity with fine mesh
Automatically processes solids and makes the screen clean
Hygienic bodies; PFA coating and etc, are available
High quality at low cost
Depreciation period of half a year or shorter
Low-maintenance, and structure for easy assembly and disassembly
MATERIAL
Body
Element screen
Material
Stainless (304, 316, 321)
Stainless (304, 316, 321)
Plastic
Nylon
Lining
Teflon
Electrochemical polishing(option)
Swipe to see the table
WHERE TO PLACE
Removal of curd from cheese product
Butter milk to butter
Removal of fruit curd from fruit juice
Process of latex products: Complete removal of coagulation from latex and emulsion
Pretreatment of sewage
Liquids solidified by mixing with powder
Process of vanish products
Plants Machinery Products