T-TYPE STRAINERS
PRODUCTS
T-TYPE STRAINERS
T1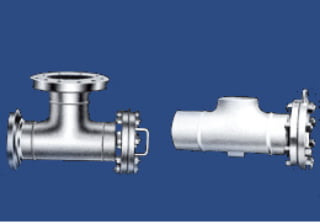 T-type strainers are installed at 90゜ bend piping.
The cylindrical element housed in the body can be taken out to horizontal center line by removing the cover.
【FLANGE-TYPE】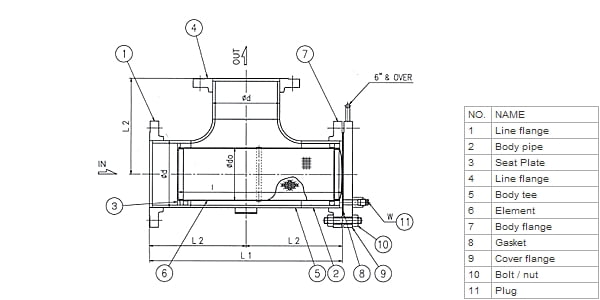 【BUTT WELD-TYPE】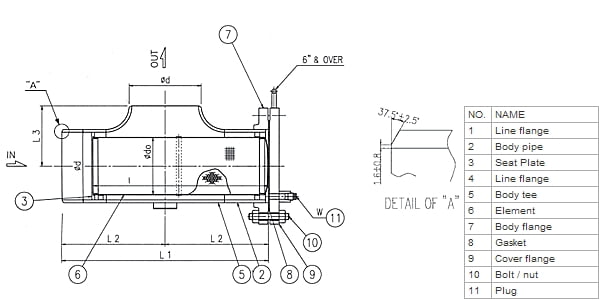 T-TYPE STRAINERS T4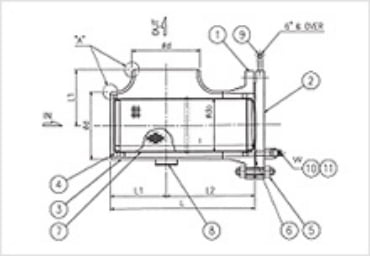 T4 is compact type of T1.
T-TYPE STRAINERS T2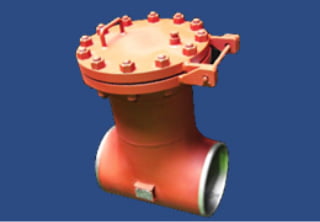 T2 type is for straight flow use. This strainer is suitable for relatively coarse filtration.
MATERIAL
Body

Carbon Steel / SUS304 / SUS316 / SUS316L / Rubber Lining / Lining (Teflon PE PVC Flake) Galvanized, Almanized
Element

SUS304 / SUS304 / SUS316 / SUS316L / SUS316L / SUS304 / SUS316 / SUS316L / Hastelloy Monel / ALLOY20
WHERE TO PLACE
Electrical Power Plants and Steel Plants: Sea water and industrial water lines
Refinery Plants: Process lines
Petrochemical Plants: Process lines
FAQ
Q1. Types of strainers Daido supplies.
Answer1.
Temporary Strainers


They are to be installed between piping flanges and used for start-up and flushing.

Y-type, T-type and Riser Strainers


These types of strainers are used for flowing fluids or gases which contains less foreign particles. Y-type and T-type strainers are mainly installed to protect vital piping equipments such as pumps, flow-meters and heat-exchangers. And Riser type is often installed in firefighting equipment lines in order to prevent spray nozzles from clogging.

Bucket Strainers


Bucket strainers are used to protect piping equipments like other types of strainers. An advantage over the other types of strainers, bucket type is more flexible about adapting specifications such as design pressure and size exactly to customers' needs.
Strainers / Auto Strainers
Strainer with cleaning function